Coincidences and Valentine's Day
My subscription to Match.com ends today, February 13th.
How appropriate.*
I don't actually care all that much about Valentine's Day. It's always been more about the candy for me than the men. Even when I had a boyfriend on Valentine's Day, I didn't do romantic things. I sat onstage with a bunch of other women and talked about vaginas. I performed The Vagina Monologues in college each year on Valentine's Day. That must have been fun for my ex, to watch a girl power lovefest onstage on the most romantic day of the year.
Regardless, being single on Valentine's Day sucks. So I'm going to buy myself some candy and watch Castle. Mmmm, Nathan Fillion, you can be my valentine.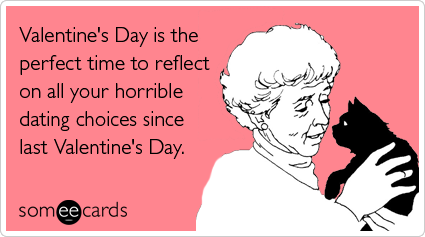 *PS: I have decided to renew my subscription. For you, the readers. I only started this blog a few months ago. It'd be a shame to waste such fabulous writing potential.**
**PPS: Also Match offered me 6 more months for half the price.